Meet The President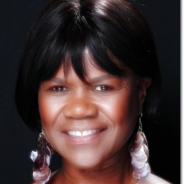 Elaine M. Simmons, President
Image, Etiquette and Body Language Consultant
Elaine Simmons empowers individuals to use non-verbal communication, such as their image and body language, as tools to communicate effectively with others.
She uses insightful keynote presentations, business seminars and one-on-one coaching on the Impact of Image to deliver new ideas and practical tools for creating powerful first impressions, developing a positive self image, dressing for success, and inspiring confidence.
Ms. Simmons was certified in 2003 as a Corporate Etiquette and International Protocol Consultant by The Protocol School of Washington; was certified in 2005 as an International Image Consultant by AWIS Beauty, using the curriculum of the Australian Image Company; and in 2006 she received her FLC Certification from the Association of Image Consultants International.
Elaine is the creator of "From the Classroom to the Boardroom," a program offered by several area colleges to help students prepare to enter the workplace.