Our Mission Statement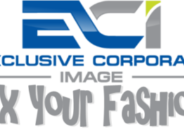 Look Great, Feel Great, Be Great
Vision Statement: As Corporate Etiquette, International Protocol and Image Awareness Consultants, our focus is on professionals who wish to make a distinction between themselves and their competitors.
Our cutting edge approach equips professionals with the skills necessary to develop long lasting relationships. We help you achieve what you want – whether it is to get a new job, make a lasting impression, or simply to feel better about yourself. As a result, you will distinguish yourself from your competition in terms of image, self-confidence and credibility.
The top benefits we bring to an organization:
The knowledge and experience to help others make a powerful impact.
Practical, insightful information anyone can apply to their professional or personal lives.
International business background.
Interactive presentations in an engaging style.
Professionalism and responsibility in all of my dealings with clients.