Personal Color Consultations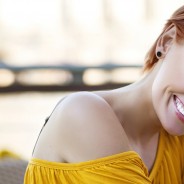 "The best color in the whole world, is the one that looks good, on you!" –Coco Chanel
Psychologists have long determined that color is the first thing noticed about a person.
Its impact is immediate and lasting.
Color affects us emotionally, psychologically and physically.
It has the power to:
alter apparent body shape, making areas appear larger or smaller
make a person appear more youthful or mature
make a person appear healthy, energetic and vibrant or, ill, lethargic and dull
uplift or depress a person's spirit
These facts make discovering the colors that work best an essential component in any woman's makeover or image revamp.
You Will Discover:
your major Color Direction (Cool and Clear, Cool and Muted, Warm and Clear or Warm and Muted)
your 'Flow' (Dark, Light, Cool, Warm, Bright or Soft)
your required Contrast Level(s) for clothes and hair color
which Fabrics suit you best
which Fabric characteristics suit you best
what types of Patterns suit you best
your Hair Color and Eye Color options
how to bend the Rules of Color and look good in almost any color
how to use your swatch to find thousands of colors
the link between your personality and your coloring
Consultation Procedure
Typically a color consultation takes 90 minutes and involves taking a color history, discussing your color likes and dislikes, goals and carefully assessing your present coloring.
Then, using a set of determining drapes, your coloring will be assessed in regard to Temperature, Intensity, Value and Contrast.
In the next step, your consultant will select a base swatch and personalize it to match your unique coloring by adding and subtracting colors to create a range of colors that are perfect for you.  Your custom-made swatch will be all you will ever need to find thousands of colors that suit you.  From clothes to makeup to hair color, your unique swatch will act as an accurate reference, enabling you to find thousands of colors that are perfect for you.
At this point your consultant will teach you the finer but equally important aspects of your colors that will ensure you never make a purchasing mistake.  Other companies omit these points believing they are too much information, however, we know that when the information makes sense (and they will) everything will come easily.
We will teach you about fabric types, texture, pattern, fabric surface, coordination and lots more.  Suddenly light bulbs will be going off in your brain, and you'll realize why some of the items in your wardrobe work so well and others (that should), don't.  This is often our favorite part of a consultation as we see you light-up with understanding and excitement.
You will receive:
a 90-minute consultation.

a color swatch containing 60 of your best colors.

a full color, 30-page ebook of your personal color solutions.