Personal Style Consultations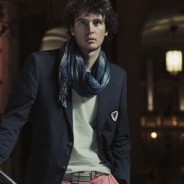 Your appearance will either attract or repel people, business and social opportunities.
"To Be a Man of Style is far more than just knowing which tie goes with what shirt….
It's knowing how to present yourself in the best light possible at all times, both in the way you dress and behave.
By understanding the rules of style you can be assured that whether you're at work or play, your image will always be working for you." – Ann Reinten AICI CIP
Do you want to persuade, influence and inspire others or attract someone to you?
If you do it's time to come to terms with the fact that your appearance does matter.
Your Picture Paints a Thousand Words
As humans we have developed the ability to visually sum up a person or situation in a few seconds and instantly make the decision to stay and engage, or walk away.  This happens to and by everyone, everyday.
Your appearance will either attract or repel people, business and social opportunities.
Of course it goes without saying that your character is and will always be more important than what's on the surface. However, if your surface repels people, your character may never get a chance to shine.
Are you taking pride in the way you look?
If not, ask yourself, is your life and circumstances meeting your expectations?  If not, this is the time to seek our expert help through a personal style consultation with one of our highly trained consultants.
How it Works
Over 90 minutes your consultant will teach you how to:
select clothes and accessories that will enhance your physique
select clothes that meet your style preferences and satisfy your personal style expression
make the most of your appearance through skilful styling and coordination strategies
During your consultation you will receive:
A username and password to your custom-made MenofStyle website. Alternatively you can log into your program via an iPad. This website is updated regularly with new images and has links to online retailers.
A full color 130 page style guide and printed (black and white) report in a matching folder that you can take shopping.
An action plan to help you know what areas to tackle first.
A great visual image will increase your self-esteem and confidence and when you know you look great you will walk, talk and think differently. Your new, improved appearance and renewed confidence will result in others seeing you in a new and positive light, which will attract new and exciting opportunities and relationships.
If your wish is to climb the corporate ladder your improved visual image will result in others seeing you as more professional, capable and promotable.
After you style consultation we suggest a Color Consultation.  After all a garment in a style that physically suits you in an uncomplimentary color is just as bad a buy as a garment in a complimentary color but a bad style.