Personal Style Consultations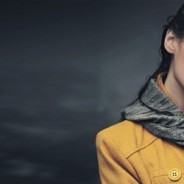 If You're Ready to SHINE, We're Ready to MAKE IT HAPPEN
"Style is not about beauty, age, size, wealth or even fashion,  It's about knowing and respecting yourself for who you are (no strings attached)  and having the confidence to discover and project your unique style in a consistent and confident manner". –  Ann Reinten AICI CIP
It's easy to look and feel great when you're young and slender; but as the years roll by, lives become busier, lifestyles and situations change, we are influenced by fashion and friends and our bodies alter through weight fluctuations, child birth and aging.  As a result, it's easy to lose your sense of self and confidence; and you find yourself looking in the mirror or your wardrobe and wonder where and when you lost your way.
If this is you, it's time to take action and rediscover the fabulous you.
The first step is to book a Style Consultation with one of our highly trained consultants.
Your consultant will cover everything from selecting the garments and accessories that most enhance your unique physical characteristics, discovering your personal style preferences and expression and learning how to make the most of your appearance through skillful styling and coordination strategies.
You will receive:
A username and password to your custom-made personal styling website. This website is updated regularly with new images and links to online retailers.
A full color, 94-page style guide and printed (black and white) report in a matching folder that you can take shopping. Alternatively, you can log into your program via an iPad.
A great visual image will increase your self-esteem and confidence; and when you know you look great, you will walk, talk and think differently. Your new, improved appearance and renewed confidence will result in others seeing you in a new and positive light, which will attract new and exciting opportunities and relationships.
If you are wishing to climb the corporate ladder, your improved visual image will result in others seeing you as more professional, capable and promotable.
After your style consultation, you will be ready for the next and equally important step, a Color Consultation.  After all, a garment that suits you in a great style but bad color is just as bad a buy as a garment in flattering color and bad style.